The top story is Claire Stanford's "Neither Above Nor Below". Six more prize winners—from the USA, Canada, and India—and a forthcoming book of 57 stories, from 21 countries.
We aspire to future green cities around the globe—cities that are resilient, sustainable, livable, and just. What does this mean? We created the prize to explore visions of how people, and cities might join (or not) in the future.
The partners and sponsors of the Nature of Cities Prize for Urban Flash Fiction are happy to announce seven prize winners and a book, a collection of 57 stories from 23 countries, to be published by Publication Studio in January 2019.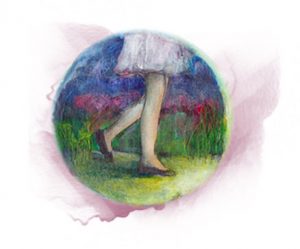 The Nature of Cities, ArtsEverywhere.ca, Musagetes Foundation, the University of Utah, the University of Johannesburg, the University of Mississippi, and the New York Urban Field station launched the prize a year ago. We received 1200 stories from 116 countries. One hundred forty jurists—a global collection of writers, artists, scientists, and lovers of literature—worked to find a wonderful collection stories about the nature of cities in the future. We're excited to share these 57 stories with you. Some are dark and dystopic visions of a climate-changed world. Others are hopeful and personal. All have nature, people, and cities at their beating heart.
There will be another flash fiction competition in 2019, with a new theme centered on people and nature in cities. Expect an announcement in November 2019.
The book, provisionally titled
Stories of the Nature of Cities 2099
, will be a collection of all 57 stories. Available in January 2019, it will include an introduction by Dr. Ursula Heise, Professor of Literature at UCLA.
1st Prize:
Neither Above Nor Below, by Claire Stanford (USA)
2nd Prizes:
The Garden, by Alice Towey (USA)
A Child of the Oasis, by Ari Honarvar (USA)
3rd Prizes:
The Ten Percent Thief, by Lavanya Lakshminarayan (India)
Uolo and the Idol, by Alyssa Eckles (USA)
from eaves to fonds, by Joanne Bristol (Canada)
May Apple, by Elizabeth Twist (Canada)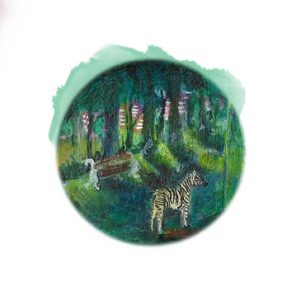 All the above will receive cash prizes. The book will include all of the following stories (presented here in alphabetical order; the book's contents will appear in a different, yet to be determined, order).
Congratulations to all these wonderful writers. And many thanks to 1100+ others who participated in the contest.
Stories of the Nature of Cities 2099
Forthcoming 2019, Publication Studio
Edited by David Maddox and Curtis Walker
With an Introduction by Dr. Ursula Heise
The Cathedral, Sierra Adler (New Zealand)
Reclamation, Lara Apps (Canada)
The Trouble with Yards, Amogh Arakali (India)
The Slow Down, Carmiel Banasky (USA)
from eaves to fonds, Joanne Bristol (Canada)
The Sky Window, Kelsey Brock (USA)
Category Ten, Shauna Brock (USA)
Amara – And Then There Was One, Seth Butterfield (USA)
Take Your Daughter to Work Day, M.R. Cain (France)
Not Icarus, Michael Harris Cohen (Bulgaria)
Roamer, Laura Coleman (UK)
Bearing Intent, Chip Colquhon (UK)
The Trawler's Gifts, Carey Fordn Compton (USA)
Down Come the Rain, Réka Csontos (Hungary)
Tadala, Andrew Dakalira (Malawi)
Uolo and the Idol, Alyssa Eckles (USA)
Otto, David Fallon (USA)
Let Time Fly, Nicole Goh (Singapore)
Fire Season, Danielle Hayes (USA)
A Child of the Oasis, Ari Honarvar (USA)
Clean Break, Ben Howels (UK)
One Way Tickets, Pearl Hwang (USA)
Where Grass Grows Greener, Jenni Juvonen (Finland)
Flying North, Xania Keane (Canada)
Old Father Thames, Rym Kechacha, (UK)
Contraband, G. Pearl Kilgore (USA)
Antediluvian, Theo Kogod (USA)
The Ten Percent Thief, Lavanya Lakshminarayan (India)
For Want of a Nail, Maya Levine (USA)
The Third-Party Man, Theo Leworthy (Channel Islands)
Tree, Mariusz Loszakiewicz (Ireland)
Isabella's Garden, Chris Lundy (USA)
The Hive, Filippa Malmgren (Sweden)
Detroit 2099: B-Boys and Poppers Antique Break Fest, Jeremy Marks (Canada)
The audience, Robert Marmeaux (UK)
Waterways and Dreamscapes, Lannah Marshall (UK)
Ecology, L.H. Metzger (USA)
The Coastal Age, Adam Norris (Australia)
Escape from the Butterfly Apartments, Louise Nzomo (Kenya)
The Flyover Jungle, Benjamin Ong (Malaysia)
And They Will Come, Isa Prospero (Brazil)
Night Path, Jenifer Rosenberg (USA)
NCGCC 2099, Chris Rothery (USA)
June bugs in glass jars, Tanya Sashkova (Russia)
Roots, Ceri Savage (UK)
City of the Last Breath, Tasha Smith (Spain)
The Tree Remains, Marla So (Phillippines)
Precautionary Principle, Laurel Standley (USA)
Neither Above Nor Below, Claire Stanford (USA)
The Woods, Nathan Stone (USA)
The Garden, Alice Towey (USA)
May Apple, Elizabeth Twist (Canada)
Dandelion, Daniel Uncapher (USA)
The Tree, Ryan Uytdewilligen (Canada)
Labour, Jonny Walker (Ireland)
The Hawks, Amanda White (USA)
Happy Hour at the Green Man, Kate Wing (UK)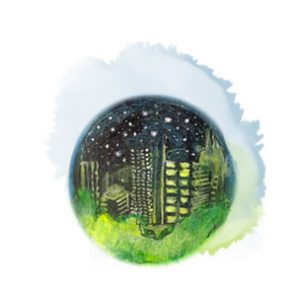 A special thanks to executive jurists Darryl Butt, Paul Downton, Bram Gunther, Joe Gleason, Peter Head, Ursula Heise, Sarah Hinners, Patrick Lydon, Kirby Manía, PD Michnewicz, Diane Pataki, Cheryl Resetarits, Mary Hall Surface, Curtis Walker, and Dimitra Xidous.